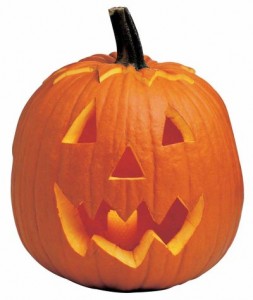 It's time for costumes, jack-o-lanterns, and lots of candy!  Some things to remember as you and your children celebrate:
1.) Supervise your children while they are carving pumpkins.  Unfortunately, emergency rooms see a lot of children come in over Halloween with injuries to their hands from sharp knives.  Purchase special pumpkin carving tools for your children which are smaller, not as sharp, and easier to control.  Stabilize the pumpkin as your carve, and make sure your children are not putting their hands inside the pumpkin while they cut.  Remind them to point the knife down and away from them, and if they are young, let them draw the pattern and then cut it out for them so that they do not have to use a knife.
2.) Limit how much candy your child eats at one time.  Make sure they eat a healthy dinner before trick-or-treating so that they do not just consume candy on Halloween night.  Don't allow your child to store the candy in his or her room — this could be an irresistible temptation for some kids.  Always supervise how much candy your child is eating at one sitting.
3.) Send an adult to trick-or-treat with younger children.  They could be scared by some costumes older children wear and will feel safer with an adult.  Also, cars can be a concern for younger children walking on the street in the dark.
Stay safe, and have a happy Halloween!