Representatives from the Center for Pediatric Therapies attended Commonwealth Autism's 16th Annual Autism Conference: Optimize for Success on March 9, 2017 in Richmond, Virginia. Kristen Houser Barker, OTR/L, Occupational Therapist and Executive Director of the Center for Pediatric Therapies was also a guest speaker at the conference. She led a break-out session titled "Introduction to Sensory Integration."
Commonwealth Autism is a Richmond-based non-profit with the mission to build the capacity of the autism and developmental disability service provider network through leadership, innovation, example, and collaboration.  The Commonwealth Autism Annual Conference is an opportunity for parents, caregivers and professionals to come together and learn about a broad range of topics relevant to the topic of autism.
The Center for Pediatric Therapies is a full service pediatric rehabilitation provider, offering speech-langauge pathology, occupational therapy and physical therapy to children from birth to age 21 in Danville, Lynchburg, South Boston, Martinsville and Roanoke, Virginia. CPT established the Building Blocks Center for Children with Autism in 2004 to meet the growing need for intensive services for children with autism. Building Blocks is a private day school for children age 2 to 14 with autism.
In 2014, CPT entered into a capacity building partnership with Commonwealth Autism to enhance the quality of autism services available in the greater Danville area. This partnership represents a high level of commitment to increasing the education, training, and ongoing support for staff, with the goal of improving educational and behavioral outcomes for students at Building Blocks and for children with autism receiving therapy at CPT.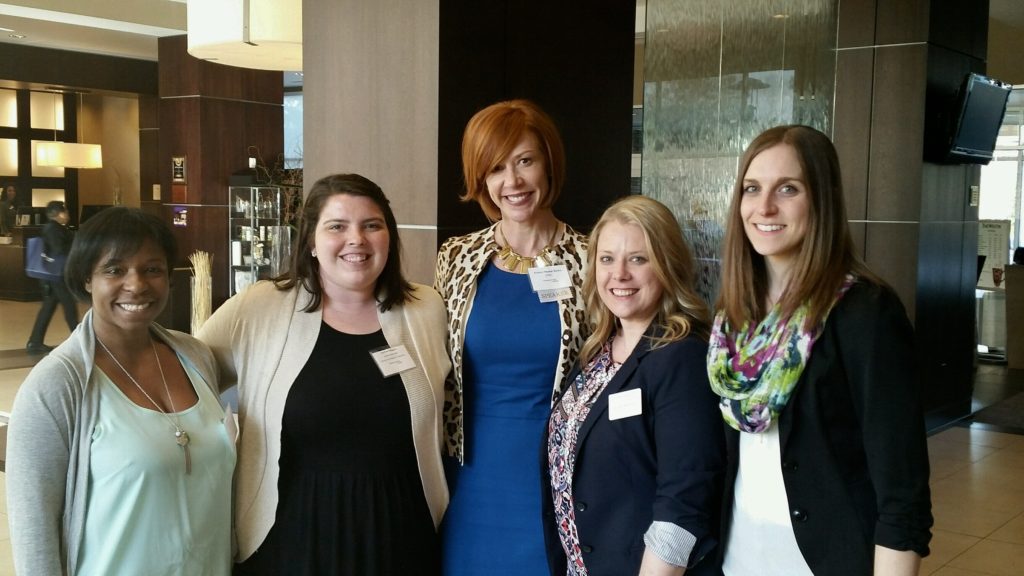 Pictured above (left to right): Ebony Coleman, BS, Lead Behavior Technician, Building Blocks Center for Children with Autism; Rachael Huggins, BS, RBT, Autism Specialist; Kristen Houser Barker, OTR/L, Executive Director; and Autumn Kaufman, MS, BCBA, LBA and Amanda Buchmeier, MS, BCBA, LBA, both of Commonwealth Autism.