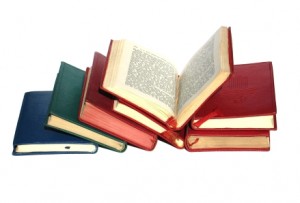 During the summer months, many children take a break from reading as well as school, allowing their reading skills to grow rusty.  It can be hard to find the time for reading among camps, vacations, the pool, and other summer activities.  But it is important to make reading a part of your child's summer as well.  Here are some ways you can incorporate books into your other summer plans:
Visit the local library. Many libraries have summer reading programs for children.  Sign your child up for a library card to make it more fun for them to check out books.  The library also has a wide selection of books to choose from, so your child can find something he or she is interested in.
Set reading times. Make time in every day for reading.  Read aloud to your kids to make it more fun and to show them that you enjoy reading.  Kids learn a lot by example, so make sure you are reading over the summer as well.
Have kids keep a reading log. It's exciting for a child to see the pages fill up with all the books he or she has read.  They will feel a sense of accomplishment at how much they have done.
Talk about books with your children. Read the same books that they are reading, and when they are finished, ask them questions about it.  Discuss what they liked, didn't like, learned, etc.  It's also a good way to see if your children are understanding what they are reading.
Take reading with you. If you are going on a trip, take books to read or listen to in the car.  Pack books to take along to the pool, the beach, and on errands.
Write your own books. Help your child write a book about the summer or whatever else he or she is interested in.  Draw or cut out pictures to put in it.
Allow your child to pick his or her own books. Don't set required reading like your child has during the school year.  The reading is what is most important, so let your child read whatever books he or she is most interested in.
Keep books around the house. Make sure that your child has access to books to read.  If you don't own a lot of books, be sure to make frequent trips to the library so you will always have some on hand.
Summer doesn't have to be a time to let your child's reading skills slide.  You may even find that you can encourage your child to enjoy reading even more over the summer!