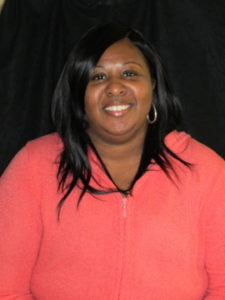 Audrey Stone is a Behavioral Aide at Building Blocks Center for Autism, a Division of Center for Pediatric Therapies located in Danville, Virginia.
Audrey has been a part of the Building Blocks team since 2012.   Since 1996, she been working with individuals with mental illnesses and learning disabilities.
Audrey is a graduate of Chatham High School. In her spare time, Audrey enjoys traveling, spending time with friends and family and watching the Washington Redskins in action.