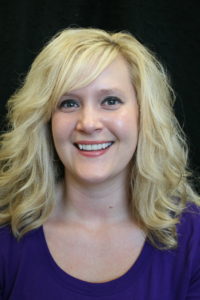 Bethany Hilliard, MSEd, is the Lead Teacher at Building Blocks Center for Autism, a Division of Center for Pediatric Therapies in Danville, Virginia. Bethany provides educational and case management services for students who attend Building Blocks.
Bethany  earned a Master of Science in Special Education from Old Dominion University. Bethany has been a part of the Building Blocks team since 2008 and is licensed in Special Education K-12.
Bethany resides in Danville. Outside of work, she enjoys singing, traveling and supporting the New Orleans Saints. Most of all, Bethany loves spending time with her husband, son and two cats.