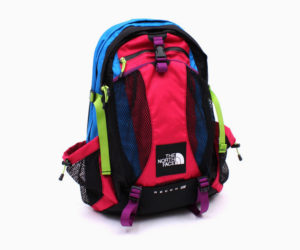 With schools back in full swing, your children are probably lugging full backpacks back and forth from home to school.  But what are the potential health consequences for carrying a heavy pack around all day?  Studies have shown that heavy backpacks can cause shoulder, back, and neck pain when worn for an extended period of time.  So it  is important for you to help your child learn what to do to minimize his or her risk of developing back and shoulder pain.  Here are several things to keep in mind:
1. Do not overload the backpack.  Your child should not carry more than 15% of  his or her weight.
2. The American Academy of Orthopedic Surgeons recommends that a backpack hang two inches above a child's waist for optimum fit.  The lower the backpack hangs, the more weight the shoulders have to carry.
3. Pack the backpack with the heavist items towards the back.
4. Get a backpack with wide, padded shoulder straps to keep them from digging into your child's shoulder.
5. Tell your child to use both straps to avoid straining the muscles on one side.
6. To pick up a heavy backpack, your child should bend at the knees and lift with his or her legs.
7. The American Academy of Pediatrics recommends using the waist/hip strap to distribute the weight when carrying a heavy load.
8. Encourage your children to use their locker or desk frequently throughout the day to avoid having to carry an entire day's books in the backpack.
9. Make sure your child does not carry around unneccessary items in his or her backpack.
10. Ask your children to plan ahead and only bring home what they need for homework or studying each night.
Helping your child learn about the health consequences associated with heavy backpacks can keep them from developing back pain later in life.  So start teaching your children these backpack safety tips today!